HAIR & MAKE-UP ARTISTRY 

 BY CHRISTOPH HAIDER 

Willkommen im The Christoph – hair & make-up artistry im Herzen des 9. Bezirks in Wien. Unsere professionellen Styles sind ebenso urban wie klassisch. Der Salon bildet einen kreativen Wohlfühl-Spirit.
For everyone.
CUT
CUT
Waschen, Schneiden & Föhnen 

ab € 61

Maschinen Haarschnitt 

€ 33
COLOR
TREATMENTS
STYLING
COSMETIC
Permanente Formveränderung
GREAT LENGTHS EXTENSIONS
ZUSATZLEISTUNGEN
COME BY, SAY HI – im The Christoph – hair & make-up artistry. Never heard of artistry? In unseren Worten ist es ein Studio in dem Hair- und Make-up Styles professionell und einem modernen Zeitgeist entsprechend designt werden. Gleichzeitig aber auch ein Ort um der Hektik des Alltags zu entkommen und eine entspannte Auszeit im Wohlfühl-Ambiente zu genießen.
SCHON GEWUSST? Unsere kreativen Fähigkeiten im Bereich Hair & Make-up können Sie auch außerhalb des Salons für Events, Hochzeiten, Shootings usw. buchen.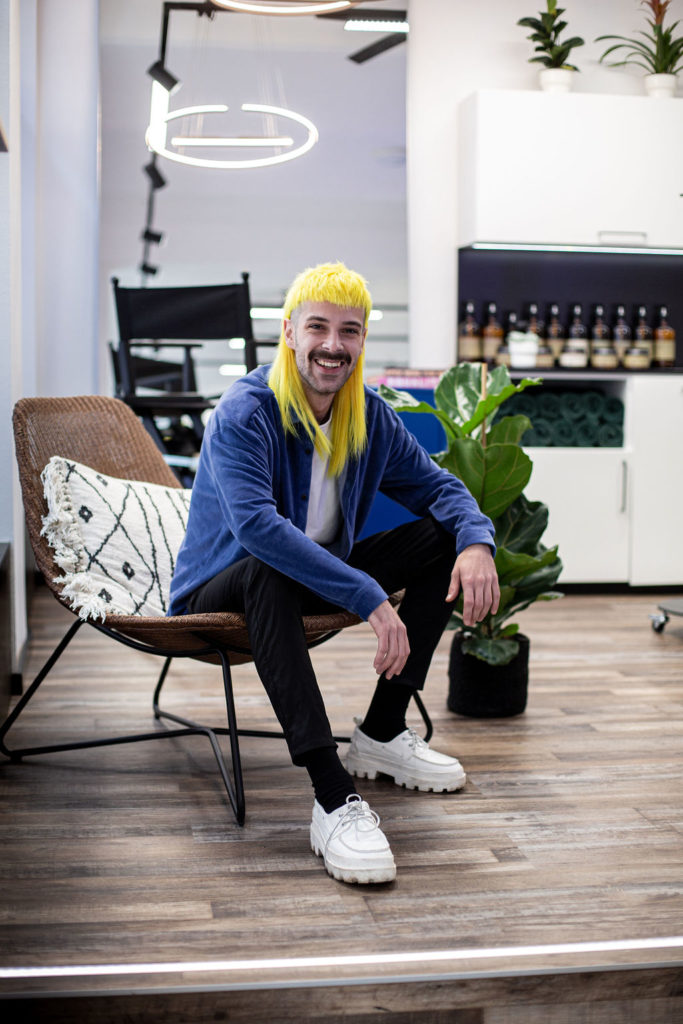 MEET THE ARTIST. Das Artistry-Herz ist Christoph Haider. Er ist Meister seines Handwerks und kombiniert seine Fähigkeiten von Hair und Make-up Stylings in seinem brandneuen Salon in Wien. Viel Erfahrung, das Leben in London und sein einzigartiges Gefühl für urbane Styles vereint er in seinen Kreationen.
THE CHRISTOPH
HAIR & MAKE-UP ARTISTRY
Di & Mi 10 – 21 Uhr
Do 9 – 19 Uhr
Fr 8 – 17 Uhr
Mo & Sa auf Anfrage
für besondere Anlässe
Gleich online
deinen Termin
vereinbaren
Hey you. Hope your day is as nice as your hair.
Wir respektieren den Schutz unseres wunderbaren Planeten.
Durch verantwortungsvollen Konsum und der Verwendung von nachhaltigen & transparenten Pflegeprodukten leisten wir auch unseren Beitrag dazu. Unsere Produkte der Marke KMS verwenden beispielsweise hochwertige Rohstoffe, die sie nachhaltig beschaffen und verarbeiten. Wir sind auch von ihrer kontinuierlichen Arbeit an der Materialreduzierung und Produktion nachhaltiger Verpackungen überzeugt. Stets im Fokus bei uns – sowie auch bei KMS – ist die Achtsamkeit gegenüber unseren wertvollen Wasserressourcen.